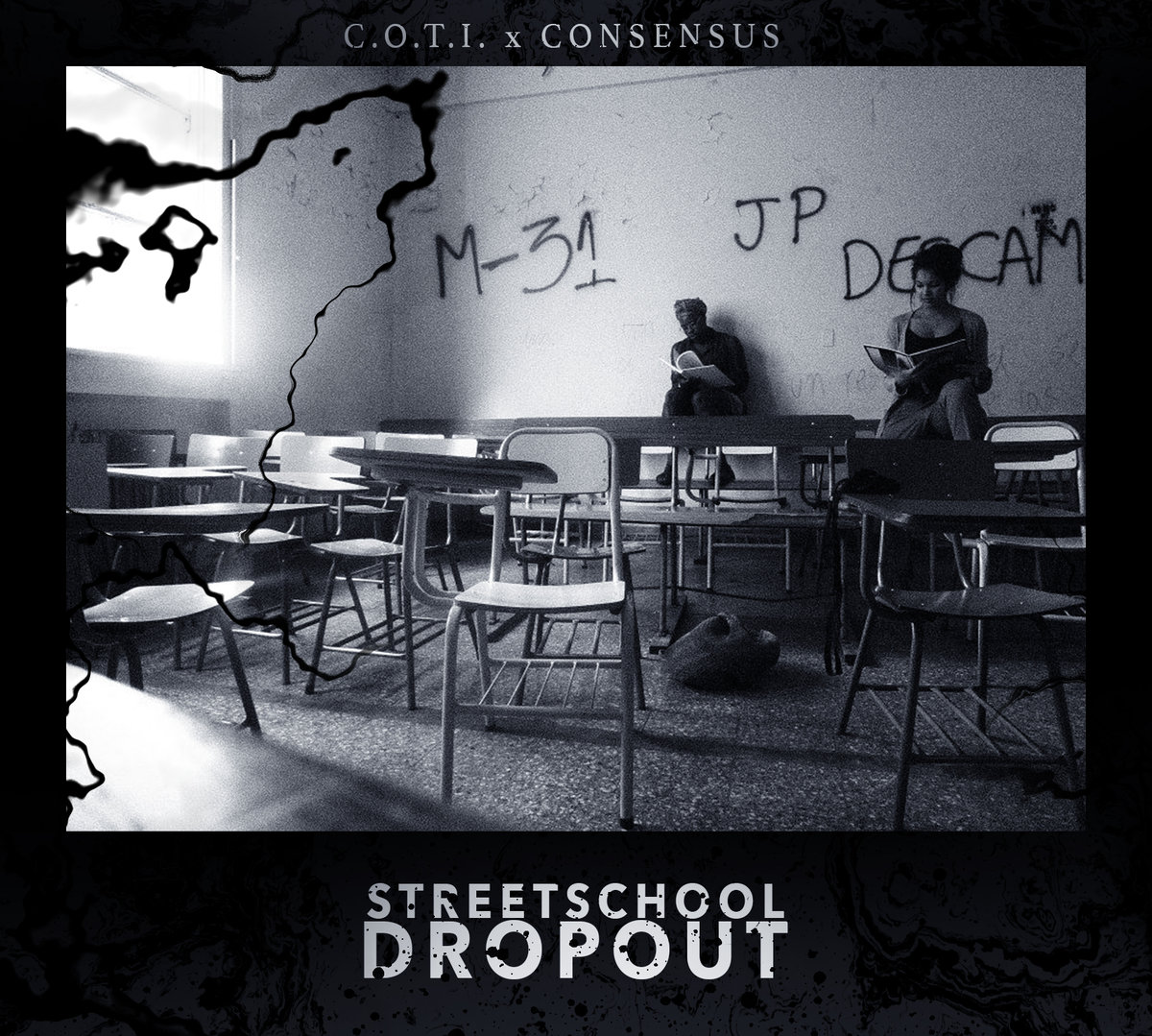 StreetSchool Dropout EP
This 5 track EP is the first official collaboration between UK-based ConSensus of A/V Revolution and C.O.T.I.
Supported by world Wide connects, Studio Pirate, OscioPak and Les Partisans du Hip Hop.
credits
Vocals: ConSensus, Dr Koul, Imagine, Evita Koné
Instrumental production: SeZ'
Scratches: Dj Tiny Tim
Guest vocals: Jace Abstract
Violin: Julian Azkoul
Album artwork: TETO
Photography: E. G. Muthu & Chinwe Pamela Nnajiuba
Mix & Mastering: Osciopak Productions
Release Date : October 22, 2016

Producer : SeZ

Label : A/V Revolution / C.O.T.I.
Buy This Album